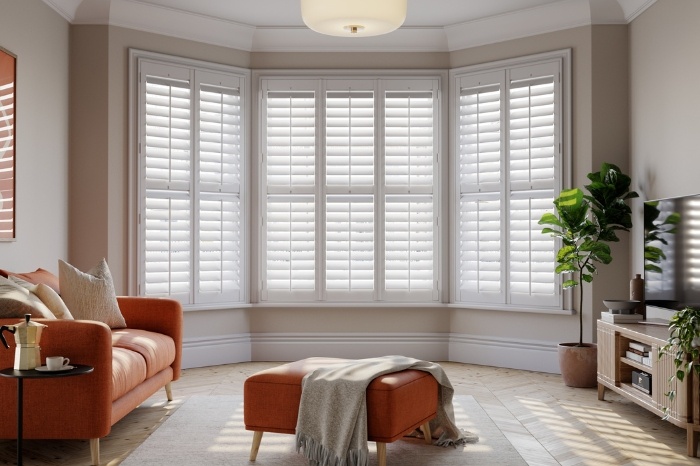 Full Height Shutters
Our bestselling style, Full Height shutters are measured to cover the full length of the window, making a bold statement in any room. They can be fitted as a single panel hinging out from the window or folding together when open to create a concertina-effect which takes up less wall space. A hidden split will offer separate slat control on the top and bottom sections, while a visible mid-rail offers the same flexibility and privacy management along with extra definition.
Perfect for windows, doors, or as room dividers

A versatile and sophisticated option for any space

Offers the ultimate in privacy management

Available in all materials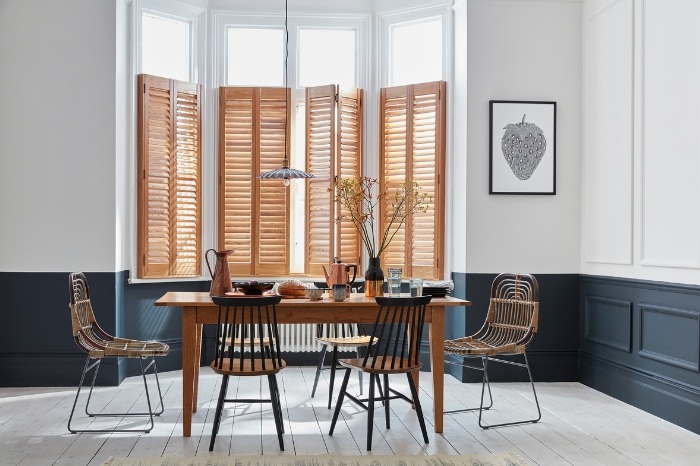 Café Style Shutters
Classic Café Style shutters are designed to give the customer the best of both worlds. Unlike Full Height Shutters, they only cover the lower section of the window, allowing for maximum light with privacy management. Because they are completely bespoke, you can choose exactly how much of the window is covered. It is this flexibility that makes Café Style shutters such a hit with customers.
Ideal for street-level rooms and kitchens

Perfect for light and privacy management

Customisable to cover as much of the window as required

Can work in unison with blinds or curtains

Available in all materials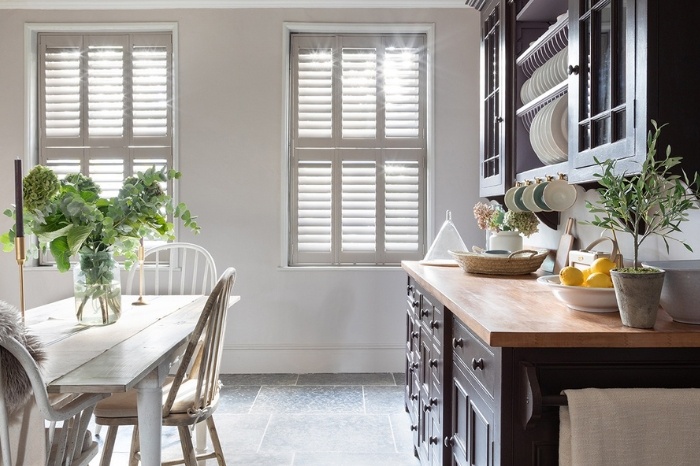 Tier-on-Tier Shutters
Also known as "double hung shutters", tier-on-tier shutters cover the entirety of the window, not unlike Full Height shutters. However, there is one notable difference: tier-on-tier shutters consist of two physically separate sections of panels – top and bottom. This allows for separate opening, meaning one section may hinge open, while the other remains closed, giving ultimate control over light and privacy.
Ideal for tall windows

More control over light and privacy

Available in all materials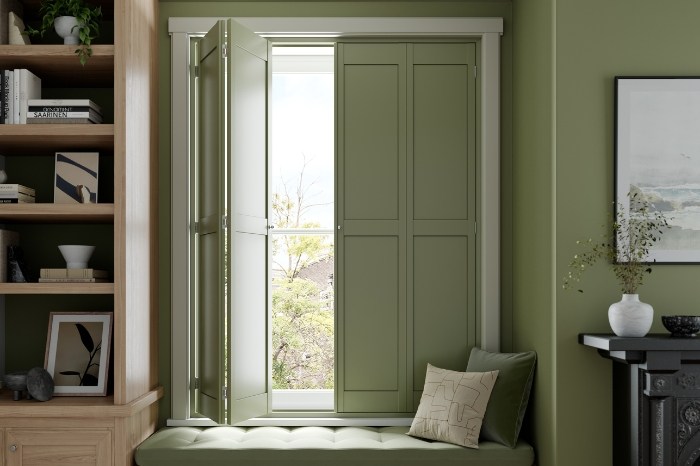 Solid Panel Shutters
The non-louvered option, our Solid Double Raised shutters closely resemble the more traditional shutters of old. So, it is hardly surprising that they are especially popular for windows in older, more traditional homes. Their solid panels are ideal for helping to keep out the light, street-level noise, and they even help to insulate a room. With all these benefits combined with their striking appearance, Solid shutters will work wonders in virtually any room.
Perfectly compliment any traditional décor

Offers almost total blackout when closed

Available in Paulownia hardwood

Available in Café, Full Height, and Tier-on-Tier
Special Shutter Shapes
Whether it be a triangle, circle for round or porthole windows, trapezoid, or arched, our bespoke planation shutters can be fitted onto almost any window. Besides the made-to-measure frames and panels, a variety of hinges and or magnets – for easy opening and securing – are available. So, no matter how awkward the space, there's a shutter to fit.
Fit to virtually any shaped window

Can come hinged or magnetised for easy opening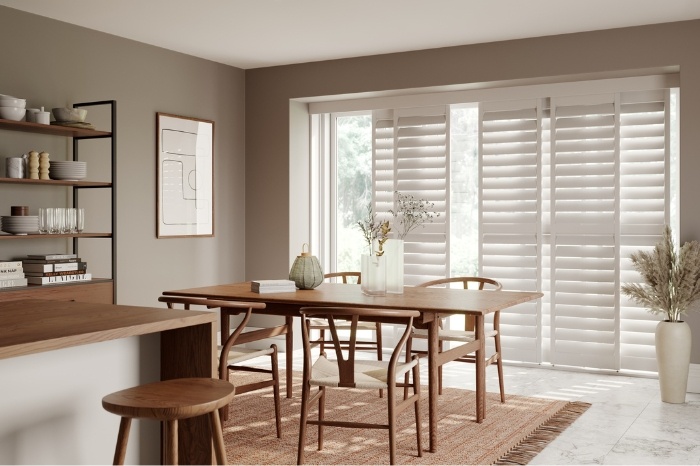 Tracked Shutters
Traditionally, shutters sit within a four-sided frame. Tracked shutters differ in that the panels are attached to a track which runs along the top and bottom. They can either be fitted together with hinges and bi-fold to the side of the windows, or they can operate as single panels which slide on two tracks (bypassing). Tracked shutters come in Full Height and are the perfect choice for even the widest of spaces such as full width bi-fold doors on a kitchen extension.
Available as bi-folding or bypassing

Perfect for patios, French doors, or as a room divider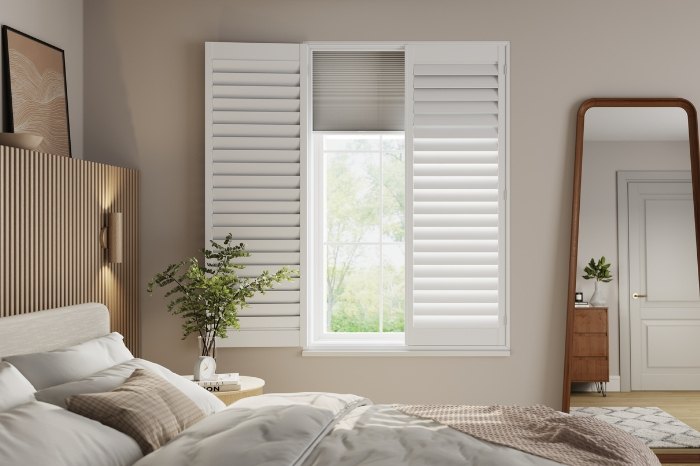 Shutter & Blind
A light reducing blind can be installed behind the shutters to further reduce the amount of light that comes through. The honeycomb design reduces the light with each cell having an internal foil wrap, creating both a light block and thermal insulation.
Ideal for bedrooms, media rooms or nurseries
Child safe as chain/cord free
Spring operated mechanism allows tension to be adjusted
Reduce heat loss and heat gain